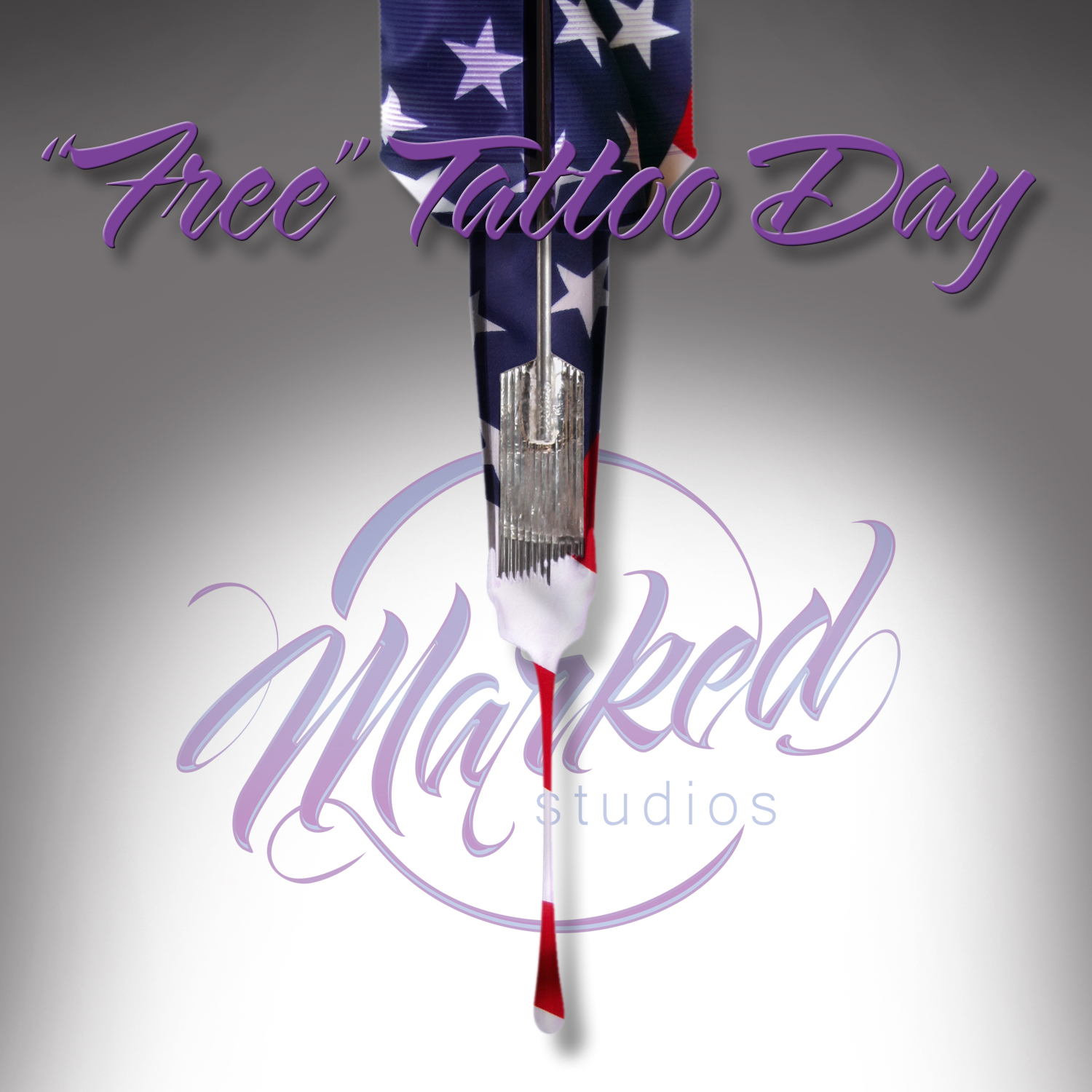 06 Oct

Free Tattoo Day – Thanking our Veterans

NOV. 11th is our 4th annual "Free" Tattoo Day. Celebrating our Veterans, Active, Retired and Inactive Duty best way to lose weight quickly. We will be open at 9am and tattooing until 9pm on Friday November 11th.

ARTWORK: Custom Flash will once again be on display. We will not post the artwork online, there will be hundreds of designs to choose from. (sorry, no custom pieces that day)

There are no appointments for this event. This is a walk in only day.

Must show your Honorable DD-214 and/or Retired Military ID.

We will have live music and great food available in the parking lot.

Please call or email the studio if you have any questions, 775-209-1612 or design@markedstudios.com

**Remember, the tattoos we do for YOU, our Veterans, on this day are 100% FREE. No small print, no catches. It's the best way we can say thank you in the best way we know how.