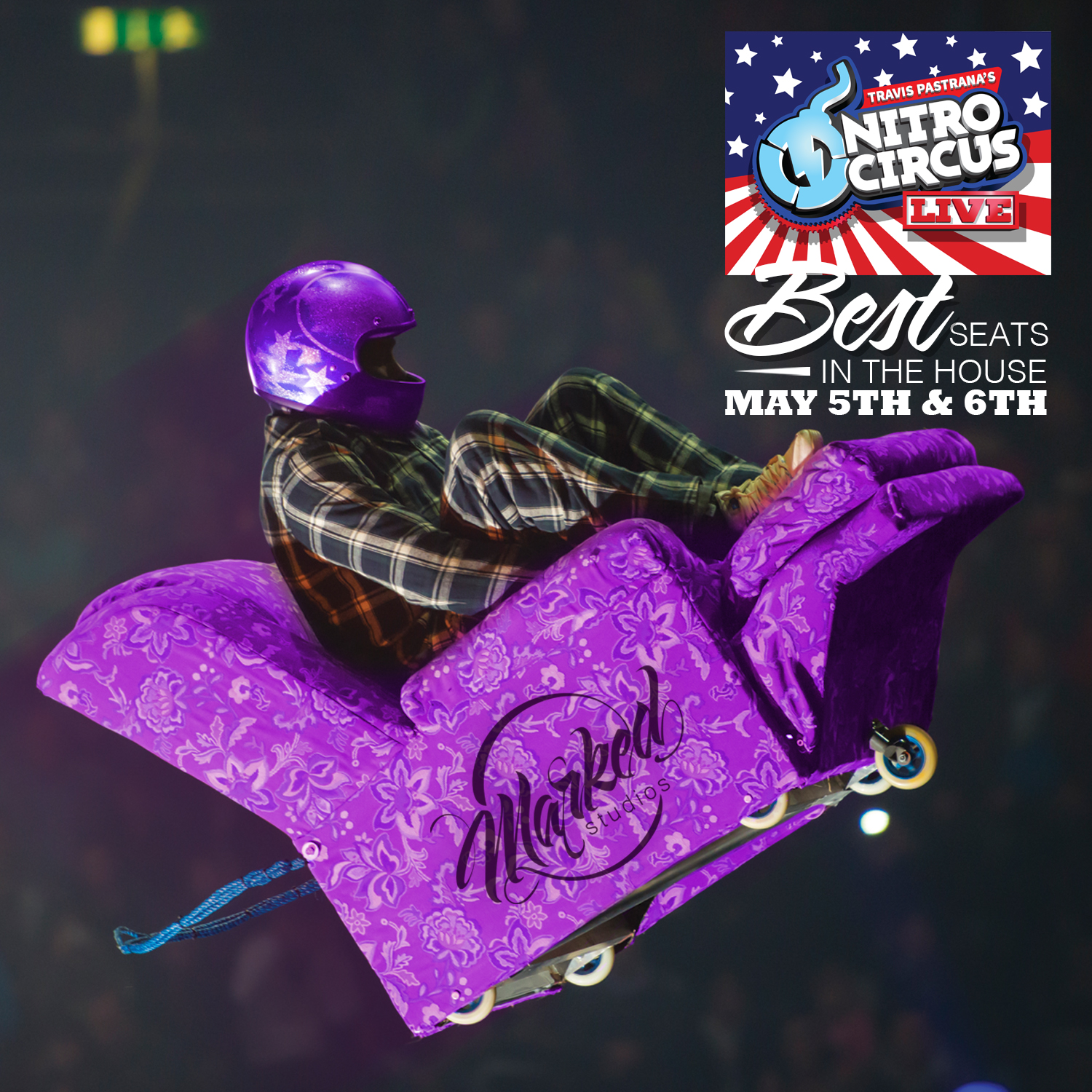 05 Apr

Nitro Circus ULTRA-VIP Package for 4

In Typical Marked Studios fashion, we don't do anything Lo-Key… this is no different. Nitro Circus Live and Marked Studios have teamed up to give you the chance to win the most amazing VIP Package you've ever seen. Fans of Nitro Circus, be prepared for the ultimate in Giveaways. This will be an experience like no other and here are the details.

1. Come to Marked Studios from now until May 3rd. Get the Nitro Circus "BOMB" logo tattooed on you at no charge. (just the BOMB logo, no text)

2. You will be entered into the drawing where you will have two… yes two chances to win! 1 of these packages will be given away for each of the Nitro Circus Live shows on May 5th and 6th.

That's all you have to do!

What you win:

1. Four (4) Tickets for the "Best Seats in the House" (Literally the BEST seats in the venue)

2. You and your guests will be showered with Nitro Circus Swag

3. A backstage access experience to meet the Nitro Circus Crew

4. PLUS More goodness to be announced day of show.

Drawing will be held on Wednesday May 4th. 2 drawings will take place. One for the May 5th show and one for the May 6th show. 1 prize package per person. "Bomb Logo" will be in one color and is a predetermined size.