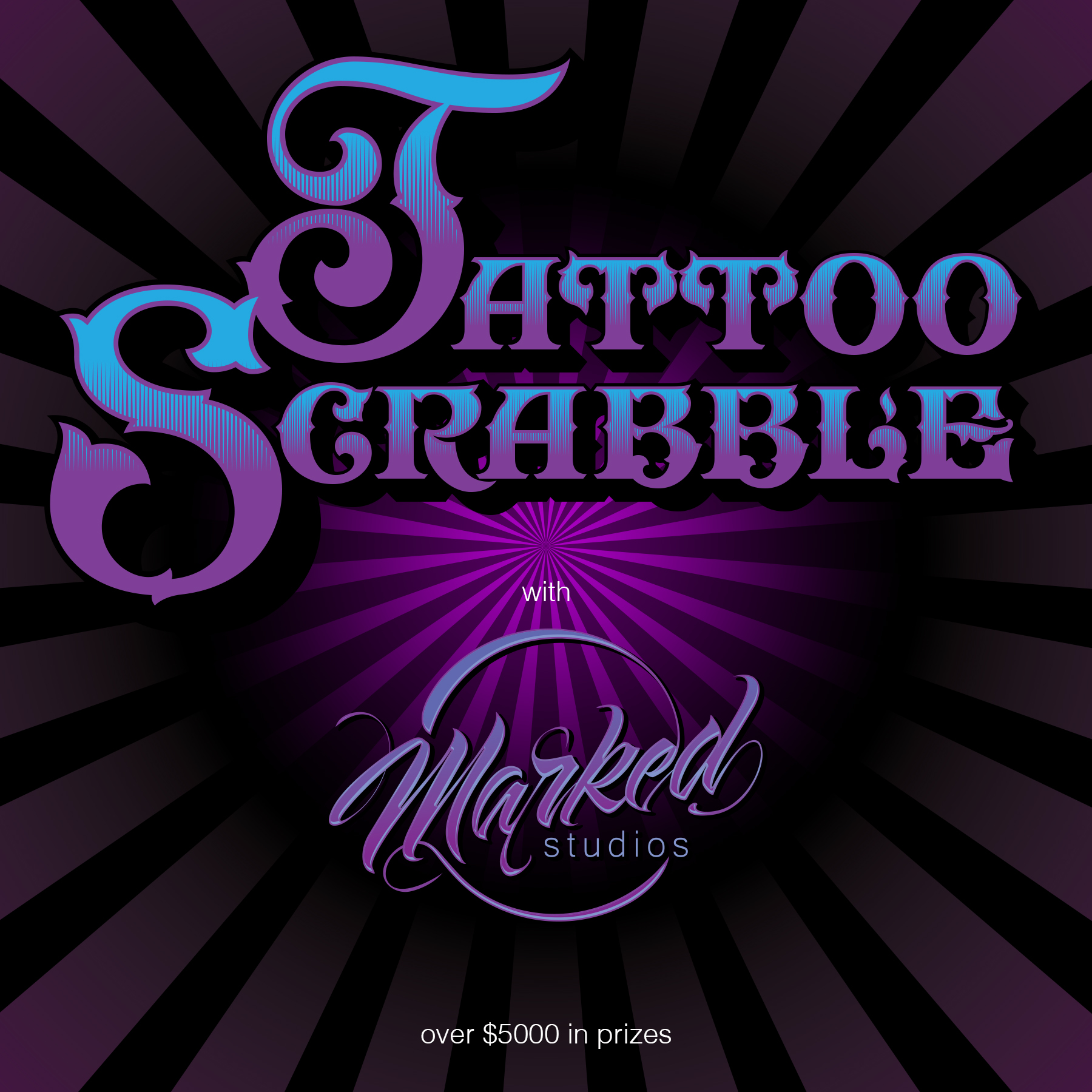 03 Feb

Tattoo Scrabble with Marked Studios

Hello world! We have an exciting new adventure with some fantastic prizes in store for you all!
Introducing, Tattoo Scrabble!! Soon we will be announcing clues on where you can find letters for our Tattoo Scrabble Scavenger Hunt.

RENO- Window Sticker and Hat

SPARKS- Window Sticker and Board Shorts

TATTOO- Window Sticker Hat and Board Shorts

GEOTATTCACHE- Window Sticker, Hat, Board Shorts and 25 off coin

MARK- $300 Gift Card

MOSES- $100 Gift Card

PARKER- Free Artist Choice or $200 toward a tattoo of your choice

MACKENZIE- Free Artist Choice

KENNY- Free Artist Choice

GONZ- 100 Gift Card and a free print of his art work

MARKED STUDIOS- Your choice of Artist and a FREE custom piece designed for YOU (Approx 8×10)

TATTOO REDEFINED- 500 Gift Card, Window Sticker, and Hat and Full Aftercare kit.
---
======Rules, Instructions, and Fine Print ========
Stay involved with us on our social media accounts to find clues for the locations to find letters. Clues will be posted to the Tattoo Scrabble event page
Here
 and on our Instagram page
@markedstudios
Collect letters to Spell the words above and post to either Instagram or Facebook, using the hashtag #tattooscrabble
Only one letter will be given to you at each announced location
Prizes are non-transferrable and not for sale or resale, prizes will be null and void if transferred or sold
One word prize per person and is a first come first serve basis (whoever posts a word or name first and tags us in it is the winner for that word)
You must have  ALL letters presented to us to win
All "tattoo time" prizes must be redeemed by Dec 31, 2016
To redeem your prize you MUST be 18 years of age and bring in the original letters. No pictures or copies will be accepted.
"Artist Choice Tattoos" will be appropriate to the person receiving it and discussed in detail. Our artists have numerous drawings and things they desire to see as tattoos.
You will have a consultation first with the artist prior to your appointment and go over the piece.
To enter the Most Creative Word/ Photo  Competition all words must again be photographed, tagged and posted to win. #tattooscrabble
These words and pictures will be reposted when all other words and names have been claimed.
They will be subject to a public vote and again will be a first come first post win.